Last speed workout before next Thursday's race (leaving Saturday!)...
1x800m int
6x400m int with 400m recovery in between fast intervals.
about a mile warmup and cool down so between 5 and 5.5 total.
I forgot my watch but from one of the other girls I think most the 400m were between 1:28 and1:32ish? I know there was a 1:29 and a 1:28 I was happy about! Not sure about the 800m...
Had a bit of a side cramp warming up again. Odd. I thought it might be from G2 (Jeter Juice as I refer to it) so I ate a clif bar and 1/2 of one of these pre-run: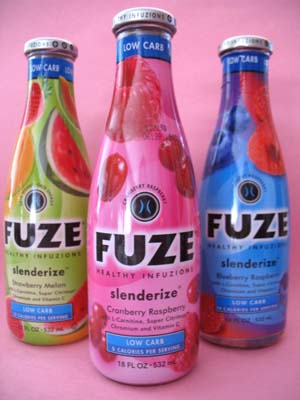 I had the tropical punch flavor which I like because it tastes good. Yeah, so I'm bad about the artificially sweetened beverages. I'm kind of a diet soda junkie too.
Made a quick spinach salad with a hard boiled egg, a couple strawberries, feta and balsamic and had a berry english muffin with it when I got home.